TOEFL Private Tutoring in Milan (Italy)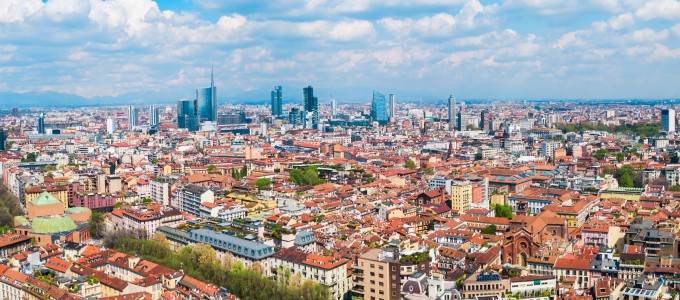 The Test of English as a Foreign Language, or TOEFL, is one of the most widely used standardized tests all over the world, including right here in Milan. Implemented as part of the application process for many college and university programs, medical licensing/certifications, and residential/work visas, the TOEFL plays a critical role in helping to determine English proficiency. As a result, many non-native English speakers often feel an incredible amount of pressure to perform on the TOEFL as they are aware of its significance and the crucial role it plays in their personal goals. Manhattan Review can help. With the help of an elite private tutor, you are guaranteed to reach your testing goals.
For over 15 years, Manhattan Review has been specializing in providing non-native English speakers, like you, with the requisite tools and resources needed to help you achieve English proficiency, including achieving your highest possible score on the TOEFL. Specifically, our state-of-the-art TOEFL test prep consultant service affords our participants the opportunity to custom design their own learning plan, according to their own learning style and needs. While participants are encouraged to create their own plan based on an assessment of their own needs and expectations of the TOEFL test prep services we offer at Manhattan Review, it is without question that our elite private tutors help make our TOEFL test prep services the industry leading services that they are all around the world. In addition to either participating in one-on-one sessions with our world-class instructors or engaging in our interactive online courses, each participant is given access to a host of additional learning aids such as our TOEFL practice tests, giving them much needed practice time with the standardized test in advance of test day.
At Manhattan Review, we invest in every individual that comes to our TOEFL test prep program. That's why we're regarded as the best in Milan. All of the top colleges and universities look no further than an applicant from Manhattan Review's TOEFL test prep services because they are confident that they indeed have the requisite knowledge and skills to succeed in their respected programs in addition to a demonstrated English proficiency. Specifically, Politecnico di Milano, University of Milan, Universita Cattolica del Sacro Cuore, Bocconi University, University of Milan Bicocca, IULM University of Milan, Universita Vita Salute San Raffaelo as well as the top art and music schools such as Milan Academy of Fine Arts, New Academy of Fine Arts, European Institute of Design, Moragoni Institute, Domus Academy, Pontifical Ambrosian Institute of Sacred Music, and Milan Conservatory have all accepted our past participants over the years. Similarly, the top employers in Milan, such as RAI, Mediaset, Telecom Italia Media, Sky Italia, Google, Lycos, Virgilo, Yahoo!, Alfa Romeo, Pirelli, and Banca Popolare di Milano have also shown allegiance to Manhattan Review by consistently hiring our past participants over other applicants. Join the growing list of talent in Milan, starting with unprecedented TOEFL test prep from Manhattan Review in Milan.
TOEFL Private Tutoring
Hours package 12 to 48 hours, Personalized 1-on-1 Tutoring, In Person or Live Online
TOEFL Private Course
12 hours in total, Personalized 1-on-1 Course, In Person or Live Online

Hi Steve! Thanks a lot! I actually got 116 on TOEFL, so I am pretty happy :). 28 29 29 30. Best regards.
- Victor (This student took our NYC class)
Milan
Phone: +1-212-316-2000

Primary Course Venue:

Sheraton Diana Majestic Hotel
Viale Piave, 42
20129 Milan
Italy

NOTE: We do NOT typically have staff at the venue, so email us before visiting the venue.
Meet a Milan TOEFL Tutor: Santiago C.
Before coming to Manhattan Review in Milan, Santiago enjoyed a humble rise to success as a classically trained musician. Having to overcome both physical and academic challenges along the way, Santiago is a shining example to up and coming talent everywhere for what he has endured and overcome on his path to achieving his goals. Never one to give up, Santiago not only taught himself English, but also how to play the violin as well. Eventually, Santiago sought out the help of a mentor to help with his English proficiency prior to entering the Milan Conservatory, which ultimately left an indelible imprint on him and his future goals.
Since joining our team of elite private tutors at Manhattan Review in Milan, Santiago has been instrumental in helping us to provide state-of-the-art TOEFL test prep services to non-native English speakers, just like himself, in Milan. Our TOEFL test prep students love to work with Santiago, not only because he has overcome so many obstacles to achieve his goals and is therefore an inspiration to them, but also because he is so down-to-earth. A huge advocate for the custom designed learning plan, Santiago is always eager to help each individual that he works with to achieve their personal goals, academic and professional included. At Manhattan Review, we are proud to offer private tutors like Santiago and are confident that with his help you will reach your testing goals.