Best TOEFL Test Prep Courses and Tutoring in Milan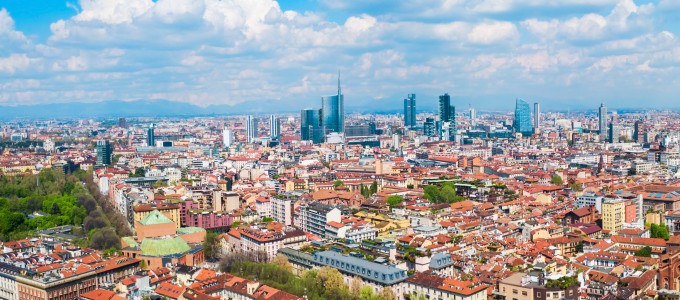 For many non native English speakers, the Test of English as a Foreign Language, or TOEFL, is a necessary part of the application process for many colleges and universities, medical licensing/certifications, and residential/work visas. Designed to measure English proficiency, the TOEFL can be quite a challenge. This is particularly true for any individual that has test anxiety or a lack of confidence when it comes to taking standardized tests. At Manhattan Review, we have the tools and resources to help you to not only overcome your test anxiety, but also reach your TOEFL testing goals. We can help you master the English language and so much more.
Since 1999, Manhattan Review has been at the forefront of the test prep service industry, helping non native English speakers, just like you, to not only master the English language, but also reach your highest possible TOEFL test score as well. Our state-of-the-art program is unlike other TOEFL test prep services around. Specifically, our fully customizable program gives our participants, of every learning style and background, the opportunity to create their own learning plan based on their particular learning needs. For some individuals, one-on-one sessions with a private tutor is not only ideal, but most effective with their learning process, aiding the participant in reaching their English proficiency goals. For others, however, an independent learning environment, with limited interaction with a mentor, is more preferable. At Manhattan Review, we have both and give our participants the option to choose based on what works best for them individually. Additionally, each of our participants is given access to a myriad of online learning materials such as our TOEFL practice tests to supplement their learning program, all of which work together to guarantee each participant's success.
Over the years, Manhattan Review has generated the respect of Greater Milan for our efforts in developing local talent. As a result, all of the top colleges and universities, including Politecnico di Milano, University of Milan, Universita Cattolica del Sacro Cuore, Bocconi University, University of Milan Bicocca, IULM University of Milan, Universita Vita Salute San Raffaelo as well as the top art and music schools such as Milan Academy of Fine Arts, New Academy of Fine Arts, European Institute of Design, Moragoni Institute, Domus Academy, Pontifical Ambrosian Institute of Sacred Music, and Milan Conservatory all have a track record of accepting SAT test prep students from Manhattan Review because they are the top scorers on the SAT and demonstrate more academic aptitude potential over other applicants. The same is true of the top employers in Milan as well, further extending the reach and reputation of Manhattan Review and making possible for our SAT test prep students to go on and achieve their academic and professionals goals after completing our programs.

The accent reduction section is very effective.
- Nan (This student took our Columbia Business School Communication and Culture boot camp.)
Milan
Phone: +1-212-316-2000

Primary Course Venue:

Sheraton Diana Majestic Hotel
Viale Piave, 42
20129 Milan
Italy

NOTE: We do NOT typically have staff at the venue, so email us before visiting the venue.
Meet a Milan TOEFL Tutor: Francesca P.
Like so many of her professional peers in the tourism industry, Francesca grew up in Milan speaking Italian. She had to learn to speak and master the English language, especially as she desired to become a top professional in her field. Although learning English was indeed a challenge for Francesca, she did eventually achieve her goal of becoming English proficient, which then helped propel both her academic and later professional career. Coupled with her longstanding passion for giving back and helping others, Francesca was destined to one day become an instructor. After her most recent promotion to a senior level executive for an international hotel brand, Francesca finally seized an opportunity to both help others and use her acquired years of experience at Manhattan Review.
As a member of our elite team of private tutors, Francesca plays a pivotal role in helping us deliver world-class TOEFL test prep services to our participants in Milan. Certainly not the typical instructor, Francesca will go to great lengths to make a positive impact on her students, which they all love. Her students also feel kindred to Francesca because she is just like them. She also grew up in their beloved Milan, speaking Italian, but eventually had to learn to master the English language in order to become academically and professionally viable in her hometown. At Manhattan Review, private tutors, like Francesca, are the reason that our participants are telling the world that Manhattan Review has the best TOEFL test prep around.