GRE Private Tutoring in Rome (Italy)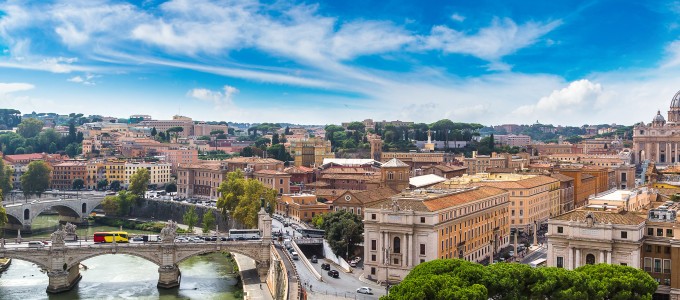 Students who are preparing themselves for the Graduate Record Examination, or GRE, may feel that they need a private tutor to help them with their course of study. Manhattan Review has been helping to provide students in the Rome area with private tutors and other forms of study for the GRE exam since 1999, and is the best option for students looking for study assistance in the Rome area. Manhattan Review offers group courses and practice exams alongside their private tutoring, allowing students to potentially work with a variety of different approaches, or just in their preferred way, depending on what the student feels would be best for them. Students who choose to take advantage of the standardized test preparation services offered by Manhattan Review will find that they have the ability to utilize numerous benefits that come with the study plans that will benefit them in learning the material.
Students who utilize a private tutor with Manhattan Review have the ability to work with their instructor either online or in-person depending on their preference. (This option is also available for Manhattan Review's group courses.) Manhattan Review's private tutors can also offer their students the ability to customize their lesson plan to fit the student's strengths and weaknesses, and they have many years of experience with helping students on the GRE and other standardized tests. Many Manhattan Review tutors have retaken the GRE themselves to ensure they are up to date with the formatting and content of the exam, and this is also reflected in the annually updated practice exams that Manhattan Review provides to students. Students who choose to take the in-person option when working with a Manhattan Review private tutor can also meet their instructor at a mutually agreed upon location in the Rome area that is convenient for both parties, allowing for both student and instructor to have an easier commute to the lesson.
Students who have worked with Manhattan Review have managed to achieve the higher scores on the day of the GRE that they desired thanks to the work of their instructors in giving them a greater understanding of the material and rules of the exam, along with improved test taking skills. Some graduate schools that Manhattan Review alumni have attended include Harvard, Yale, Stanford, Penn State, Brown, Massachusetts Institute of Technology, UCLA, New York University, University of Chicago, Columbia, Northwestern, Vassar, Columbia, and Rome's own Sapienza University of Rome. Students have managed to take their academic credentials from these schools and used them to work at a variety of different companies across the world. Students who wish to learn more about their options for GRE preparation should call or email a Manhattan Review academic program advisor today to learn about the study options available to students in the Rome area.
GRE Private Tutoring
Hours package 12 to 48 hours, Personalized 1-on-1 Tutoring, In Person or Live Online
GRE Private Course
12 hours in total, Personalized 1-on-1 Course, In Person or Live Online

I wanted to thank you for helping me with the GRE prep and let you know that your teaching tactics worked! I took the exam yesterday and got an 800 on the math, 570 on the verbal and who knows about the writing but hopefully it's not below a 4! The verbal is tricky with those silly words but I am happy with my score and ready to walk away from this ETS madness. Thanks again and all the best!
- Sophia (This student took a GRE class)
Milan
Phone: +1-212-316-2000

Primary Course Venue:

Sheraton Diana Majestic Hotel
Viale Piave, 42
20129 Milan
Italy

NOTE: We do NOT typically have staff at the venue, so email us before visiting the venue.
Meet a Rome GRE Tutor: Alan C.
Alan C. is a teacher and tutor living in the Rome area who gained a Master's in education, then moved to the Rome area for career reasons. He has been helping students with a wide variety of standardized tests and coursework, including the GMAT and GRE exams, since he moved to the area and took up working with students looking for standardized test prep.
Alan has helped many students with Manhattan Review via group courses and private tutoring, and believes that the process of studying for standardized tests requires assistance from another person regardless, whether it be a fellow student or a private instructor. He encourages his students to work with fellow students and peers to master the material. In his spare time, he likes to play chess.