Best GRE Test Prep Courses and Tutoring in Milan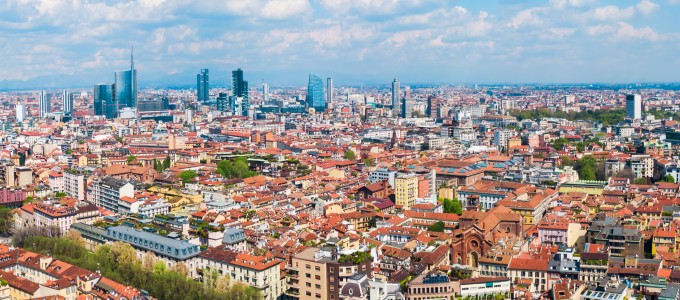 Every year, thousands of prospective graduate students prepare to take the Graduate Record Examination, or GRE, as part of the application process for graduate school. Used by the top graduate programs, as well as business, to determine verbal and quantitative reasoning, critical thinking, and analytical writing ability of applicants, the GRE essentially serves as a gauge of academic aptitude and potentiality as both a business student and future business professional. Naturally, applicants often experience a great deal of anxiety as they prepare for the GRE, some of whom may be negatively impacted on test day as a result. At Manhattan Review, our GRE test prep courses are guaranteed to give you the requisite tools and resources to help you reach your desired GRE testing goals and take away your anxiety.
Since 1999, Manhattan Review has been the #1 GRE test prep consultant service provider all around the world, providing prospective graduate students, like you, with the necessary foundation to help them achieve their highest possible GRE score. To accomplish this, we have created an a la carte program that enables our participants to custom design their own learning plan. Learning plans can be either traditional in nature, involving one-on-one sessions with our elite private tutors, or interactive, involving our extensive and growing catalog of online courses from which our participants can make a selection in an effort to help them focus on specific skills and test preparation goals. In addition, each participant is given access to a myriad of online tools such as our GRE practice tests, which are designed to help our GRE test prep students look for opportunities for improvement, should there be any.
In Milan, Manhattan Review is known for investing in every GRE test prep student that comes to our program. For this reason, not only is Manhattan Review sought after by prospective business students, but also the top business schools, who are looking for the best and brightest of talent, and top companies, who are looking for bright new employees. As a result, it is not uncommon for past participants of Manhattan Review's GRE test prep program to go on and attend graduate programs at the distinguished Politecnico di Milano, the University of Milan, Universita Cattolica del Sacro Cuore, Bocconi University, University of Milan Bicocca, IULM University of Milan, Universita Vita Saltute San Raffaelo, and Domus Academy after achieving a competitive score on the GRE and demonstrating high academic aptitude. Similarly, all the major employers in Milan have also shown support for Manhattan Review and our GRE test prep students by continuing to choose them over other applicants when looking for viable candidates to fill vacant positions. Simply put, no other test prep service will give you the platform to build success on, both academically and professionally, in Milan like Manhattan Review. Contact us today to get started on your own path to success.

Bill put in a lot of outside hours preparing for class and answering questions throughout the week. He really tried his hardest to help us reach our goals. I really really appreciated how dedicated he was to helping us.
- Cheng (This student did GRE tutoring)
Milan
Phone: +1-212-316-2000

Primary Course Venue:

Sheraton Diana Majestic Hotel
Viale Piave, 42
20129 Milan
Italy

NOTE: We do NOT typically have staff at the venue, so email us before visiting the venue.
Meet a Milan GRE Tutor: Pearce S.
As a kid growing up in the rural suburbs of Chicago, Pearce spent a lot of time reading and studying, which helped him to do really well in school. Such habits also helped Pearce to outperform his peers on standardized tests, which continued into college, where he scored in the 99th percentile on both the SAT and the GRE. In fact, Pearce was so good at test preparation that his classmates would often enlist his help. Those experiences gave Pearce the idea to consider teaching one day. However, it wasn't until years into his engineering career and a subsequent promotion into a position of management across the world in Milan where he worked to develop up and coming professionals as part of his job function that his interest in instruction was reignited.
Since joining our elite team of private tutors at Manhattan Review, Pearce has played an integral role in helping us to deliver world-class GRE test prep services to prospective graduate students in Milan. As an instructor with prior experience working to develop talent, Pearce knows how to properly motivate and lead his students during the learning process. An outspoken proponent of our a customized learning plans, Pearce works hard to ensure that each GRE test prep student at Manhattan Review is indeed getting the most out of his/her learning plan, by ensuring that adjustments are made along the way throughout the learning process. Our students love to work with Pearce and the feeling is mutual.