LSAT Private Tutoring in Milan (Italy)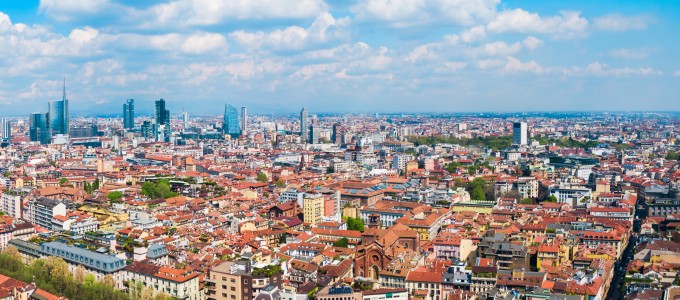 For prospective law students, the Law School Admission Test, or LSAT, serves as a critical determinate in the application process for many top law programs around the world, including in Milan. Implemented to aid law programs, especially the top ones, in determining academic aptitude and potentiality for success of applicants as both a law student and future lawyer, the LSAT is designed to assess verbal and analytical skills. As a result, prospective law students are encouraged to earn their highest possible score on the LSAT in order to gain acceptance into the top law schools in Milan. Manhattan Review can help you to achieve that goal by giving you the tools and resources to do so.
Since 1999, Manhattan Review has been the industry leader in LSAT test prep consultant services, aiding prospective lawyers, like you, in obtaining your best possible LSAT score. Specifically, our state-of-the-art LSAT test prep program affords prospective lawyers the opportunity to create their own individualized learning plan. With their own fully customizable learning plan, our participants are able to create a learning environment that is both consistent with their unique learning styles and considers their learning needs, such as availability constraints. Learning plans can consist of a mix of our interactive online courses or one-on-one sessions with one of our elite private tutors, instructors that we have hand selected to aid our LSAT test prep students in adequately preparing for the LSAT so they can indeed meet their testing goals. In addition, each participant is given access to a host of supplemental online tools such as our LSAT practice tests, which are designed to help our LSAT test prep students to both identify and overcome any potential opportunities for improvement in an effort to help them achieve their highest possible LSAT score.
At Manhattan Review, our dedication to help develop top talent in Milan has garnered a great deal of respect for Manhattan Review and our LSAT test prep program and students. As a result, all of the top law programs in Milan, including the University of Milan School of Law, the Universita Cattolica del Sacro Cuore School of Law, and Bocconi University School of Law have consistently sought out Manhattan Review's past LSAT test prep students for their top rated law programs because they know that our students are among the best and brightest that Milan has to offer. Over the years, Manhattan Review's LSAT test prep students have consistently earned the highest scores on the LSAT and demonstrated high academic aptitude. All the top law firms and major employers in Milan have also taken notice. Specifically, RAI, Mediaset, Telecom Italia Media, Sky Italia, Google, Lycos, Virgilo, Yahoo!, Alfa Romeo, Pirelli, Banca Popolare di Milano, Mediobanca, Banca Mediolanum, UniCredit, and the Milan Stock Exchange have all endorsed Manhattan Review's LSAT test prep program by hiring our past participants over other applicants. By choosing LSAT test prep consultant services with Manhattan Review, you are choosing a path to success that no other test prep service can provide. Start your journey towards success today, world-class LSAT test prep awaits.
LSAT Private Tutoring
Hours package 12 to 48 hours, Personalized 1-on-1 Tutoring, In Person or Live Online
LSAT Private Course
12 hours in total, Personalized 1-on-1 Course, In Person or Live Online

Hello, I just wanted to let you know that the current class that i am taking is really helping my studies. George has been a great help and I thank you for fitting the class into my busy schedule.
- Simone (This student prepared for the LSAT with us)
Milan
Phone: +1-212-316-2000

Primary Course Venue:

Sheraton Diana Majestic Hotel
Viale Piave, 42
20129 Milan
Italy

NOTE: We do NOT typically have staff at the venue, so email us before visiting the venue.
Meet a Milan LSAT Tutor: Rutherford D.
Before coming to Manhattan Review in Milan three years ago, Rutherford enjoyed a meteoric rise to success in his field. Right out of college, one of the top law programs in the U.S., Harvard Law School, Rutherford began working for a major international corporation. It was with his very first job out of law school that Rutherford realized that he had a passion for helping to developing other talent. As he worked up the ranks, Rutherford was offered more and more opportunities to coach/mentor up and coming lawyers which gave him the chance to hone his skills. Coupled with his own academic propensity and track record of excelling with standardized tests, when Rutherford and his wife relocated to Milan for her job, it didn't take long for our recruiters at Manhattan Review to invite someone of his academic and professional background to participate in our LSAT test prep instruction.
Since joining our team of exceptional instructors at Manhattan Review in Milan, Rutherford has been instrumental in helping us to maintain our top rated LSAT test prep services that we are known for around the world. Rutherford is a hit among his LSAT test prep students not only because he has a great sense of humor, but also because he is dedicated to helping them to reach their testing goals. A firm believer in the importance of the customized learning plan, Rutherford works with his students to ensure that they indeed obtain the necessary knowledge and skills so that they can achieve their highest possible LSAT score. At Manhattan Review, the pride of our industry leading LSAT test prep program is having stellar private tutors, like Rutherford, who are 100 percent committed to developing up and coming professionals in Milan is what makes our LSAT test prep consultant services stand out above the rest.