Best LSAT Test Prep Courses and Tutoring in Milan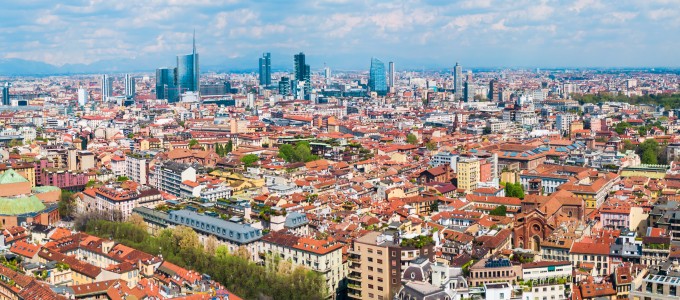 As a critical part of the application process for many top law programs around the world, including right here in Milan, the Law School Admission Test, or LSAT, can be quite overwhelming to most applicants. This is especially true for both first time applicants as well as those individuals who have to resort to retaking the LSAT because they haven't yet obtained a desirable score. Designed to both assess requisite skills such as verbal and analytical skills, which are needed for success in law school as well as a practicing lawyer, the LSAT essentially serves as a gauge to help ascertain readiness and overall academic aptitude of prospective law students. As a result, applicants are encouraged to earn their highest possible score on the LSAT. Manhattan Review's world-class LSAT test prep courses are guaranteed to help you reach your best LSAT score and so much more.
For over 15 years, Manhattan Review has been the preferred destination for prospective law students seeking best-in-class LSAT test prep consultant services all around the world. We are able to deliver world-class LSAT test prep services because we offer something that other test prep consultants don't: a state-of-the-art fully customizable program unlike any other. This allows each of our participants the opportunity to create their own learning plan according to their own learning style and needs. At Manhattan Review, we offer flexibility in our services which gives us the chance to help our participants to achieve their testing goals. Regardless of whether the participant is more proficient as an independent learner, in which case we offer a selection of self-directed interactive online courses with limited supervision to ensure the student remains on track, or the participant is more responsive to personalized interaction with a live instructor, in which case we recommend working with one of our elite private tutors, there is something for everyone. We also offer a host of supplemental tools such as our LSAT practice tests, which have proven to help give our test prep students a significant advantage over their competition on test day.
Throughout Greater Milan and the surrounding communities, Manhattan Review has become a place where the top law programs rely upon for top talent for their programs. Specifically, the University of Milan School of Law, the Universita Cattolica del Sacro Cuore School of Law, and Bocconi University School of Law are among the top law programs that have continued to support Manhattan Review's LSAT test prep students. The have done so because our past participants are among the top LSAT scorers and have the greatest potential and academic aptitude. Similarly, all of the top law firms and major employers in Milan have also responded positively to both Manhattan Review and our LSAT test prep students. From media giants RAI, Mediaset and Telecom Italia Media to international internet companies Google, Lycos, and Yahoo! to the epicenter of the financial district, the Milan Stock Exchange, Manhattan Review's past LSAT test prep students have go on to work for all of the biggest employers in all of Milan. If you have goals to attend the top law schools in Milan or work for the biggest law firms or businesses, Manhattan Review can put you on the path to achieving your desired level of success. Don't waste another minute. Sign up for the number one rated LSAT test prep in Milan today.

Hello, I just wanted to let you know that the current class that i am taking is really helping my studies. George has been a great help and I thank you for fitting the class into my busy schedule.
- Simone (This student prepared for the LSAT with us)
Milan
Phone: +1-212-316-2000

Primary Course Venue:

Sheraton Diana Majestic Hotel
Viale Piave, 42
20129 Milan
Italy

NOTE: We do NOT typically have staff at the venue, so email us before visiting the venue.
Meet a Milan LSAT Tutor: Greyson L.
With a dual background in both technology and law, Greyson was pretty much destined to work as a corporate lawyer for a multinational internet company like Google. From an early age, Greyson showed an aptitude towards all things high-tech, but when he met a highly successful lawyer during a professional day in high school, for the first time in his life he became interested in the law. From then on, Greyson worked hard to merge the two into a career. As a highly respected corporate lawyer that relocated to Milan, it didn't take long for some of his peers to recommend that Greyson look into private tutoring at Manhattan Review, giving up and coming professionals the benefit of his knowledge and experience.
As a trusted member of our elite team of instructors at Manhattan Review in Milan, Greyson plays a significant role in helping us to deliver the world-class LSAT test prep consultant services that we strive to provide prospective law students with. Greyson is instrumental to that process because he helps each student that he works with to create the best possible learning plan that will get them on the path to achieving their testing goals. Greyson also works to give our LSAT test prep students the necessary knowledge and skills that they will need to accomplish their academic and professional goals. At Manhattan Review, through the dedicated work of our individual instructors, like Greyson, we are able to help prospective law students to achieve success in Milan, starting with earning their highest possible LSAT score and going on to attend the best law schools in the area.
Our Books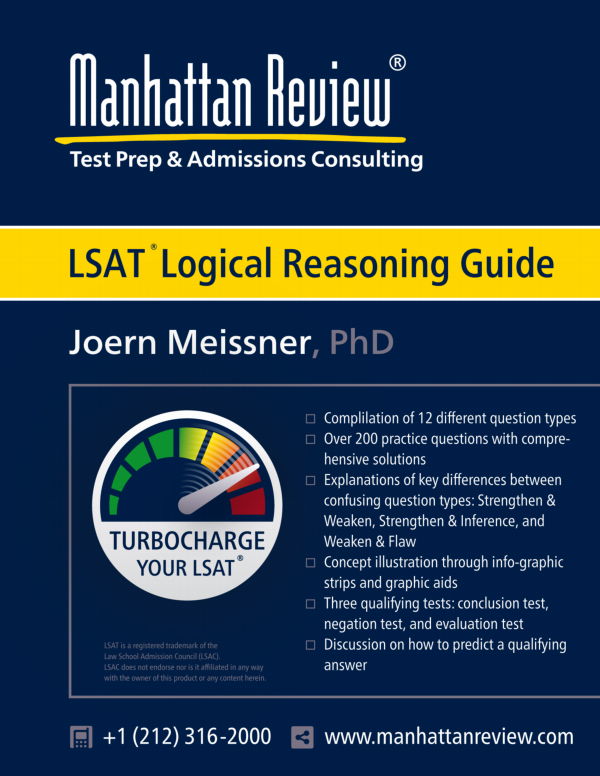 As Seen In