Best GMAT Test Prep Courses and Tutoring in Milan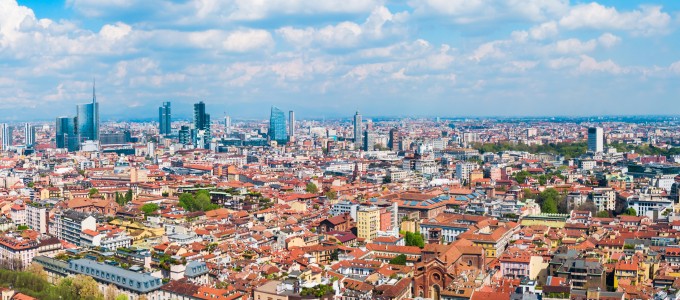 The Graduate Management Admissions Test, or GMAT, plays an integral role in the application process for many graduate business programs around the world, including in Milan. This is particularly true for the top business programs who use the GMAT as a gauge to determine the best and brightest of applicants before granting them acceptance to enter their respective programs. For prospective business students, then, they are charged with the task of not only taking the GMAT, but also performing well on the standardized test as it is a significant part of their application. Preparing for the GMAT on your own can be overwhelming, however, Manhattan Review can help.
Since 1999, Manhattan Review has been at the forefront of the test prep consultant service industry, helping prospective business students to achieve their highest possible score on the GMAT. Simply put, our state-of-the-art program affords business school hopefuls the opportunity to control their test prep by custom designing their own learning plan. Lesson plans are then tailored to each individual, which typically consists of one or two approaches: traditional or modern. With the traditional approach, participants work one-on-one with our elite private tutors, top professionals in their respective fields who our recruiters have hand selected to help our participants reach their testing goals. The modern approach, on the other hand, is more independent learning, giving participants the opportunity to utilize a selection of interactive online courses that are user-friendly and easy to access. In addition, each student is also given access to a host of supplemental materials, such as GMAT practice tests, that are designed to help them identify and work on any opportunities for improvement in an effort to help them adequately prepare for test day.
All around the world, we are known for putting students first at Manhattan Review. The same is true in Milan where the top business schools such as the Post Graduate School of Business at Universita Cattolica del Sacro Cuore and the SA Bocconi (School of Management) at Bocconi University have consistently accepted Manhattan Review's past students into their highly respected programs. The top employers in Milan such as RAI, Mediaset, Telecom Italia Media, Sky Italia, Google, Lycos, Virgilo, Yahoo!, Alfa Romeo, Pirelli, Banca Popolare di Milano, Mediobanca, Banca Mediolanum, UniCredit, and the Milan Stock Exchange have responded similarly as they are known to prefer Manhattan Review's past participants over other applicants because they demonstrate a higher academic aptitude and professional potential. As a result, being affiliated with Manhattan Review has helped many prospective business students to not only achieve their initial desired GMAT testing goals, but also subsequent success in Milan by giving them opportunities to go on to attend the best business schools and work for the best companies in the highly competitive Italian city. Let Manhattan Review invest in you as well.

Just wanted to let you guys know how the GMAT went yesterday. I went from a 660 to 710 and since I was looking to break 700 I'm very happy with that. My Verbal percentile fell from 97 to 95, probably because I didn't look at verbal at all since the last time I did the GMAT. My math on the other hand went up from 48 percentile to 72, for which I must thank you all.
- Adeel (This student took advantage of our private tutoring service)
Milan
Phone: +1-212-316-2000

Primary Course Venue:

Sheraton Diana Majestic Hotel
Viale Piave, 42
20129 Milan
Italy

NOTE: We do NOT typically have staff at the venue, so email us before visiting the venue.
Meet a Milan GMAT Tutor: Felicity K.
Before coming to Manhattan Review five years ago, Felicity enjoyed a successful career that has taken her all over the world, including Milan, Italy. In her current role as a senior level manager at Italy's Stock Exchange, Felicity works to develop her subordinates, which is something that she has really come to enjoy as her career has progressed. Particularly since she remembers all too well her own academic adversity that she faced when she was a student applying to undergraduate and graduate schools in her hometown of Washington, D.C. Although she was able to persevere and earn a coveted spot at the prestigious Georgetown University, Felicity never forgot her experience and vowed to help others and until recently, she searched a long time before realizing her professional goal.
As a respected member of our elite team of private tutors, Felicity plays a pivotal role in helping us to maintain our position as the industry leader in GMAT test prep consultant services all around the world. In Milan, Felicity encourages and motivates her students, which helps them to trust in her. With that foundation, Felicity is able to help prospective business students to achieve their GMAT testing goals as a result of working with their individual customized learning plan. At Manhattan Review, having expert instructors, like Felicity, that are dedicated to helping students to achieve their academic and professional goals is what makes our GMAT test prep services stand out from all the others.