ACT Private Tutoring in Milan (Italy)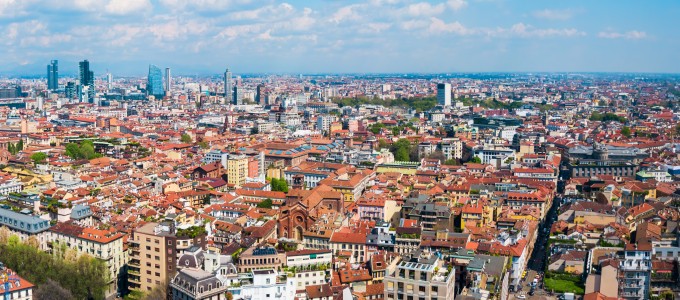 Manhattan Review is Milan's leading resource for effective ACT preparation services, including on-site ACT prep courses, ACT private tutoring, online ACT instruction, and ACT practice tests. Milan students can find an ACT learning plan that is perfect for their specific educational needs. Founded in 1999, Manhattan Review is the world's top provider of test prep services for international students interested in studying at universities in the United States and other countries that accept American standardized tests. All of our ACT course offerings include rigorous instruction in ACT content, ACT study techniques, and ACT testing strategies to ensure that our clients receive the most comprehensive ACT preparation available in Milan or anywhere else. Our ACT individual tutors and classroom instructors are dedicated, engaging, and experienced educators with strong and lengthy track records of producing favorable learning outcomes. Get started today on Milan's best ACT prep courses or ACT private tutoring with Manhattan Review.
The annual number of ACT test-takers now exceeds 2 million, and according to the most recent available statistics, the average total score for the overall group is slightly less than 21. A composite score of 28 is in the 90th percentile of all test-takers, and a composite score of 31 is in the 96th percentile of the total group. Mean ACT sectional scores range from a low of 20.3 (English) to a high of 21.3 (reading). The average math and science section scores are 20.9 and 20.8 respectively. University applicants in Milan should plan on exceeding these averages as much as possible. Higher ACT scores lead to more competitive college applications and more opportunities for college admission. ACT classifies composite scores of 27 or above as appropriate for institutions it deems "highly selective," but the average ACT scores of students accepted to the most elite schools can be significantly higher. At Georgetown University, for example, the middle-50% ACT scores (25th through the 75th percentiles) are 30-33. The Massachusetts Institute of Technology reports middle-50% ACT scores of 33-35, which are some of the highest in the country.
Manhattan Review's ACT prep courses and private tutoring have helped countless students in Milan and other major cities around the world get accepted to their first-choice undergraduate programs. They've gained admission to Harvard, Yale, Stanford, the University of Pennsylvania, the Massachusetts Institute of Technology, the University of Chicago, the University of California-Berkeley, Johns Hopkins, Georgetown, Carnegie Mellon, the University of California-Los Angeles, the University of Virginia, Duke, Vanderbilt, and many more. Among our thousands of former students, some are now working for important companies in Milan, including TXT e-solutions, Aviva Italia Holding, Banca Popolare di Milano, Village Tronic, and ELC Electroconsult. Our teaching has also helped students secure the education necessary for careers with Fortune 500 companies (some of our former test prep clients are now employed by Berkshire Hathaway, Lockheed Martin, State Farm Insurance, Dow Chemical, and United Technologies). Get started on your plan for long-term success by contacting Manhattan Review for more information on our ACT learning plans for students in Milan.
ACT Private Tutoring
Hours package 12 to 48 hours, Personalized 1-on-1 Tutoring, In Person or Live Online
ACT Private Course
12 hours in total, Personalized 1-on-1 Course, In Person or Live Online
Milan
Phone: +1-212-316-2000

Primary Course Venue:

Sheraton Diana Majestic Hotel
Viale Piave, 42
20129 Milan
Italy

NOTE: We do NOT typically have staff at the venue, so email us before visiting the venue.
Meet a Milan ACT Tutor: Grayson A.
Grayson A. completed a bachelor's degree in philosophy from the University of Arizona and a master's degree in history from the University of California-Los Angeles. He has been teaching ACT prep in the United States and Italy since 2010, and has been associated with Manhattan Review's Milan office since 2015. Aside from his ACT duties, he is employed as an editorial associate at a Milan publisher.
Grayson's ACT clients consistently become undergraduate students at selective institutions in the United States. His student evaluations indicate that his teaching is effective in all learning contexts, from online courses to on-site individual tutoring. Originally from Miami, Florida, Grayson is a diehard fan of the Miami Dolphins. His other hobbies include martial arts, cross-training, and fishing.
Our Books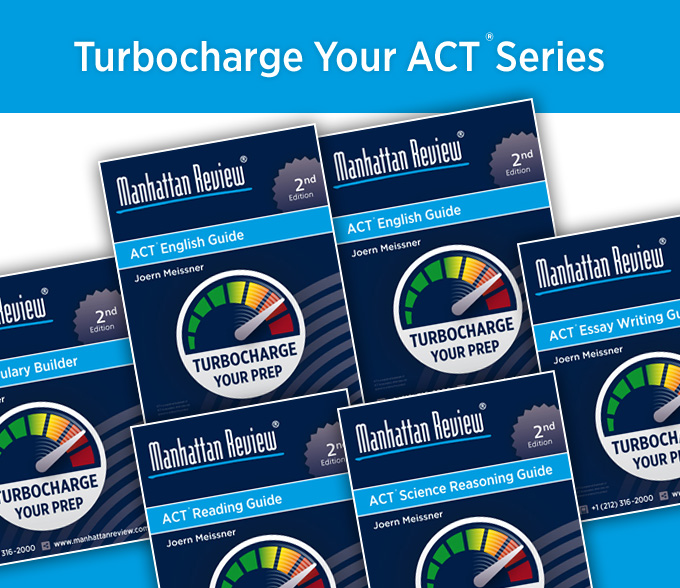 As Seen In