Best ACT Test Prep Courses and Tutoring in Milan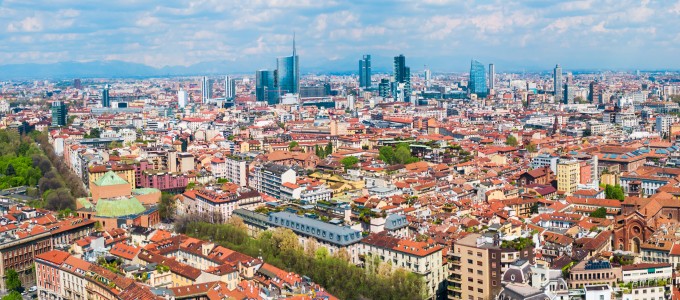 Milan students preparing for the ACT can receive high sectional and total scores with Manhattan Review's high-quality ACT prep services. Our effective ACT learning options include on-site or online ACT prep courses and customized private ACT tutoring, and we are also a respected provider of ACT practice tests. Manhattan Review has been one of the world's leading test prep companies since we were founded in 1999, and we have taught thousands of students how to receive the test scores expected or required by elite undergraduate programs. Our clients have been accepted to world-class schools such as Princeton, Stanford, Harvard, Yale, UC Berkeley, the Massachusetts Institute of Technology, the University of Virginia, the University of Chicago, Carnegie Mellon, Johns Hopkins, Georgetown, Duke, and many more. Manhattan Review in Milan can help you reach your academic goals. Find out more about our ACT prep services for Milan students by contacting us today.
Standardized testing continues to be an important aspect of undergraduate university admissions because it allows everyone to be assessed by the same criteria. The strength and rigor of high school curricula can vary considerably, and American admissions officers are often especially unsure of how to evaluate the secondary school transcripts of international applicants. While it is true that a fairly large number of postsecondary institutions in the United States have adopted "test-optional" or "test-flexible" policies, almost none of these schools are among the country's most highly ranked programs. The vast majority of selective universities require standardized testing, either the SAT or the ACT, for consideration of admission. Prospective university students should take advantage of this situation by doing everything they can to secure their highest possible test scores. Manhattan Review's highly professional ACT instructors teach our students how to master all aspects of the ACT, from test content to testing strategies.
Manhattan Review's test prep clients in Milan and other major cities consistently succeed in college and beyond. Thousands of our ACT students have completed undergraduate degrees and gone on to lucrative employment in the public and private sectors. Some of our international students have chosen to remain permanently in the United States after accepting jobs from Fortune 500 companies, including Archer Daniels Midland, New York Life Insurance, Twenty-First Century Fox, United Continental Holdings, and JP Morgan Chase. Others are now employed by the top firms in Milan, including Aviva Italia Holding, Pioneer Investments, Campari Group, Dagong Europe Credit Rating, and Telelombardia. We also have former students who are now employed by public sector organizations, including government agencies and major charities. Start preparing for your future success with Manhattan Review's ACT prep courses, ACT private tutoring, and ACT practice tests for aspiring undergraduate students living in Milan.
Milan
Phone: +1-212-316-2000

Primary Course Venue:

Sheraton Diana Majestic Hotel
Viale Piave, 42
20129 Milan
Italy

NOTE: We do NOT typically have staff at the venue, so email us before visiting the venue.
Meet a Milan ACT Tutor: Godfrey S.
Godfrey S. grew up in New Haven, Connecticut, where he was one of the top students at his high school in terms of GPA and ACT scores. He began his prep tutoring career in New York City, and has been on the staff of Manhattan Review in Milan since 2016. He has been teaching ACT and SAT prep courses and private tutoring sessions for seven years, and he is thrilled to be continuing his career in Milan.
Godfrey's academic credentials include a bachelor's degree in English from Columbia University and a master's degree in education from the State University of New York at Stony Brook. He spent five years teaching high school English in a New York City-area public school. Now a busy prep tutor with a full teaching schedule, he has a variety of outside interests, for which he wishes he had more time.